TBJUSD would like to welcome Misti Norby, Deputy Superintendent of Modoc County Office of Education as the interim Superintendent for our district.

This is a reminder that picture day at Tulelake High School is tomorrow, Tuesday, September 6th. Thank you Este es un recordatorio de que el día de la fotografía en Tulelake High School es mañana, martes, 6 de septiembre. Gracias

Wednesday's are early release days. All students will be dismissed today, Wednesday, August 24, at 1:50 p.m. TASSEL will be dismissed at the regular time. Los miércoles son días de salida temprana. Todos los estudiantes saldrán hoy miércoles 24 de agosto a la 1:50 p. m. TASSEL será despedido a la hora habitual.

August Lunch Menu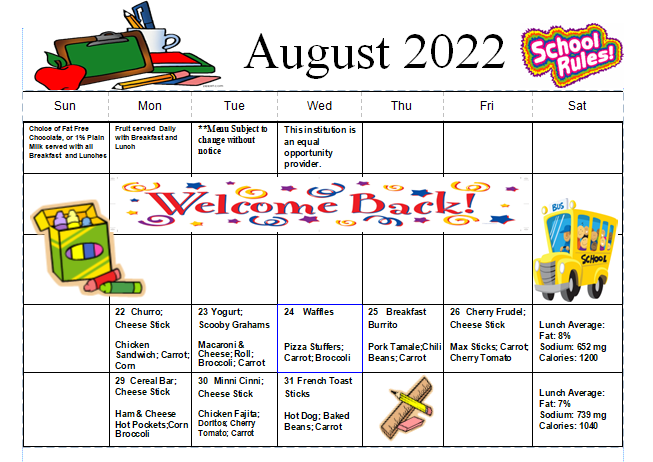 Newell Health Fair: Saturday, July 30, 2022 from 11:00 am - 2:00 pm at the Newell Community Park Information Booths, Activities for children, food and fun(While supplies last)! Free Walk-in COVID Vaccine Clinic! For more information please contact Myra (530) 708-2036 or
myrachavoya-perez@co.modoc.ca.us

Itari Villanueva has been putting in some hard work and Mr. Hartung has nominated her as our Mike & Wanda's Student of the Week! Great job, Itari!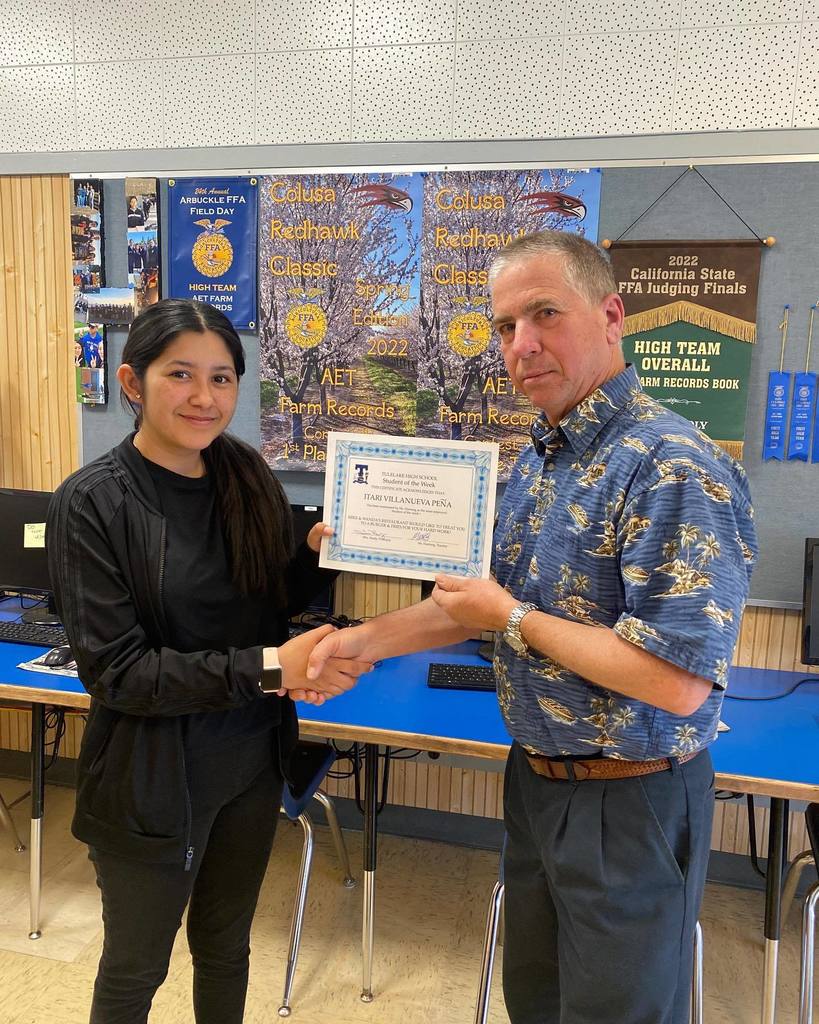 Maritza Chavolla was nominated by Mr. Schaad as our Mike & Wanda's Student of the Week! Maritza has been working very hard in the classroom. Great job, Maritza!

THS and TES Open Registration for Kindergarten and 7th Grade Students on August 16th and 17th from 8am-4pm in the Tulelake High School Gym.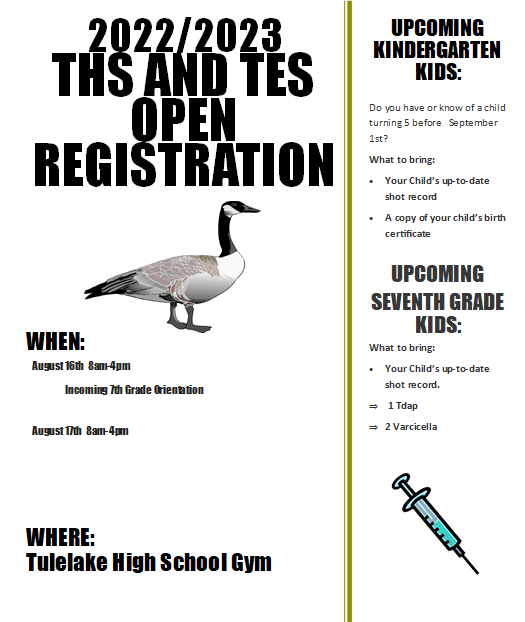 Community Training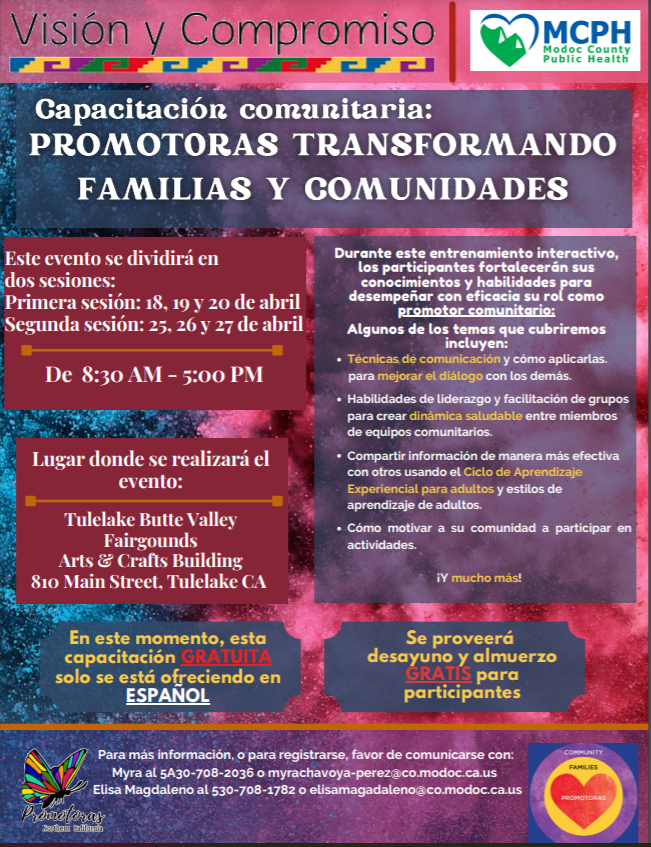 There is NO SCHOOL on Monday, April 18th. See you Tuesday, April 19th!

Welcome back from Spring Break!

Parent Teacher Conference are being held tonight from 1 p.m. to 7 p.m. in the high school gym. You may come anytime it is convenient between 1 and 7 p.m.

Dr. Suess Spirit Week!

FFA will be selling chicken! Order yours today!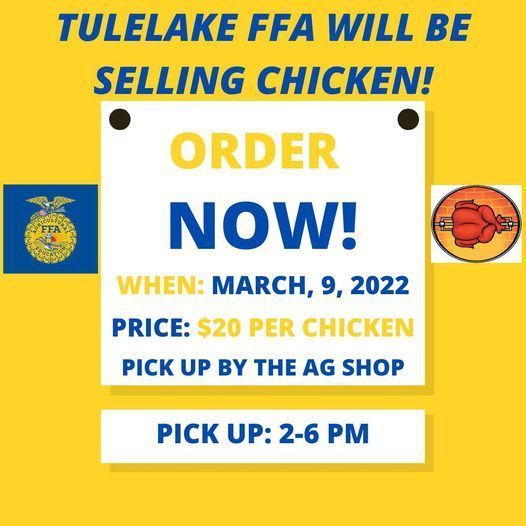 Congratulations to our JH boys for taking 3rd place in the Modoc Tourney! They had a great season!

Welcome to YOUR new website!!

It's FFA Week! Take a picture with an animal and tag @tulelake_ffa_ on instagram to win some cool prizes!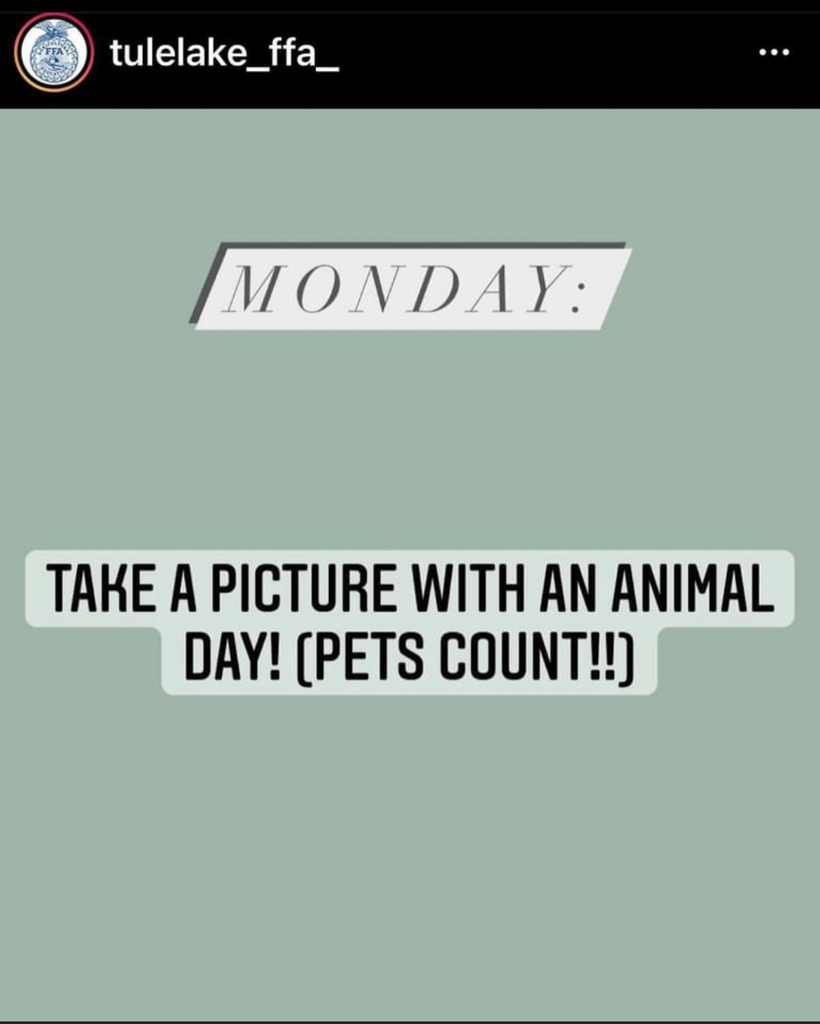 High School Softball Practice starts February 22 at 3:30 on the field. New players are highly encouraged